Adjudicators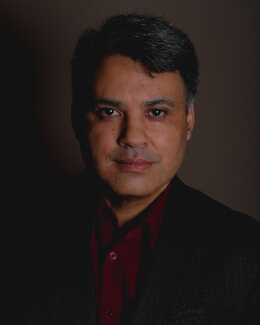 Dr. Charles Whitehead, USA
Affiliation: Concert and Jazz Pianist; Former Adjudicator for the Texas Tech Jazz Festival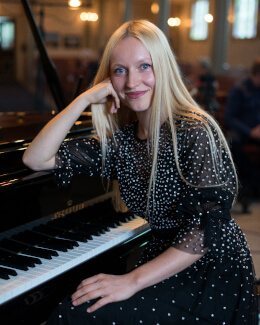 Anastasiya Bazhenova, Norway
Affiliation: Concert Pianist and Organist, Larvik, Norway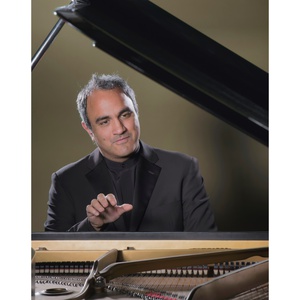 Alexander Panizza, Canada/Argentina
Affiliation: Canadian-Argentinean Concert Pianist and Pedagogue, Toronto, Canada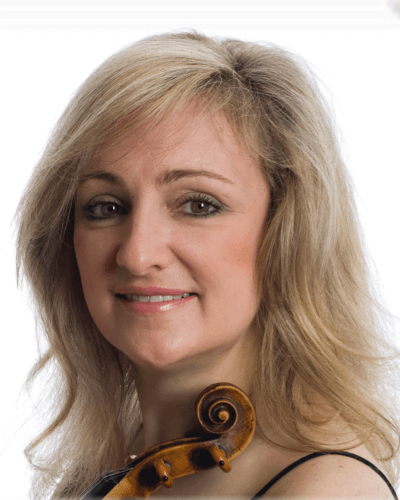 Professor Marie Bérard, Canada
Affiliation: Music Faculty at the University of Toronto and the National Youth Orchestra of Canada; Violin Faculty of the Glenn Gould School as well as the Taylor Academy, Toronto, Canada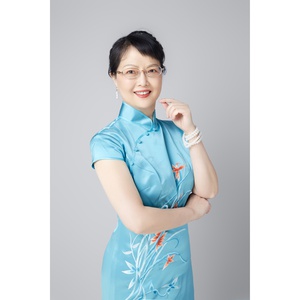 Professor Zhao Xiaohong, China
Affiliation: Professor of the Piano Department at the Shanghai Conservatory of Music, Director of the Piano Committee of the Shanghai Musicians Association, and a Supervisor in piano. Evaluation expert at the Degree Center of the Ministry of Education; Distinguished Professor in the Piano Department at the Harbin Conservatory of Music, Supervisor in piano, and a Supervisor in the Top Innovative Talent Training Program of the Piano Department, China.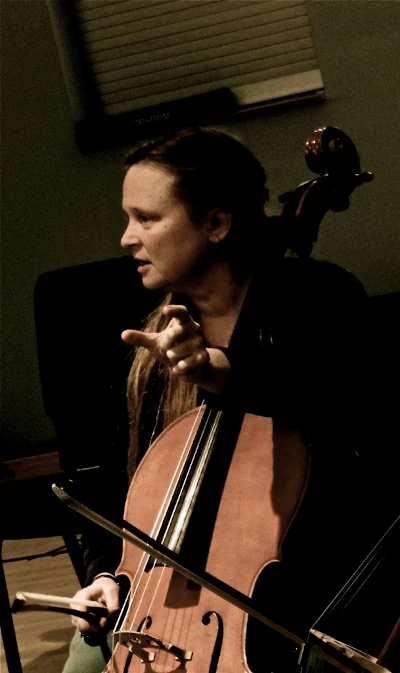 Affiliation: Concert Cellist, member of Philadelphia-based trio New River Ensemble as well as North Carolina Baroque Orchestra; Cello Faculty at Roanoke College; Founder of Community Cello Works, The Cello Camerata, and Cello Springs Festival. Appears as a guest artist at conferences, festivals, and music institutes throughout the U.S. and abroad; Her forthcoming books include her beginner cello method, The Ants Book; How To Fly Your Cello, a comprehensive collection of cello and musicianship activities to help build fluid musicianship; and a manual for meaningful musicianship, A Practical Pedagogy of Expression, North Carolina, USA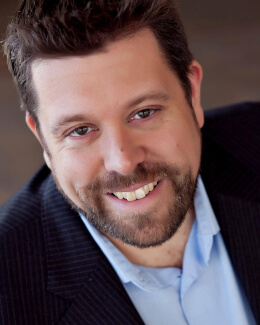 Professor Dr. Gregory Brookes, USA
Affiliation: Chair of the Voice Department and Professor of Voice at Texas Tech University, TX, USA; Dr. Brookes is a leading vocalist in North America as well as a member of the National Association of Teachers of Singing.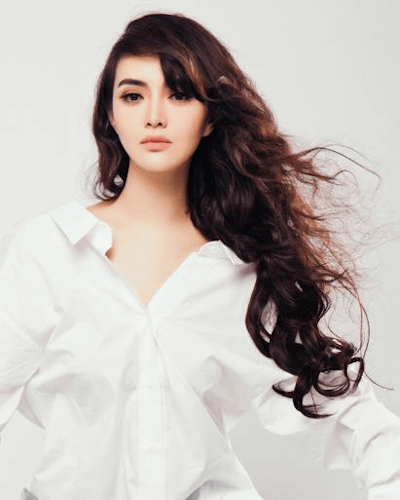 Professor Wenpei Ju, China
Affiliation: Professor of Composition at Shanghai Conservatory of Music; Director of Shanghai Youth Federation of Literature and Art circles; Distinguished professor of Shanghai Film Academy; Shanghai Cultural Development Foundation project funding evaluation expert; Member of China Film Association. Collaborated with CCTV, National Theatre of China, China Film Corporation, China August first film studio , Shanghai Film Studio, etc. Served in the films " Battle of Xiangjiang River", "The Bugle from Gutian " and "Island Keeper"; TV series "Life and Death Undercover", "Life and Death Hero", "The River Flows Eastwards", "Untouchable Truth" and "My Uncle Zhou Enlai"; The opera "Soldiers in Shanghai ", as well as the composition and music director of more than 40 films, TV dramas with more than 600 episodes, operas and other multi creative types of music. Multiple Award Winner as a composer and music director, China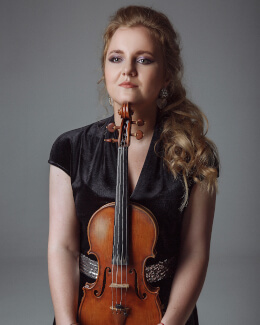 Professor Anastasia Timoshenko, Canada
Affiliation: Professor of Violin Studies at State Music and Pedagogical Institute named after M.M. Ippolitov-Ivanov and Music School after A. Lyadov, Moscow, Russia; Artist of State Symphony Orchestra "New Russia", Moscow, Russia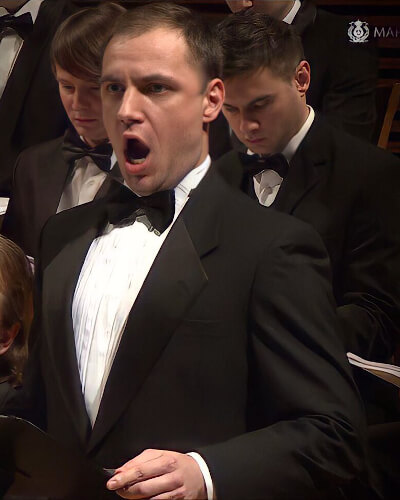 Maestro Yuri Yevchuk, Canada
Affiliation: Former Soloist (Bass) at the Mariinsky Theatre; recepient of multiple Grand Prix and First Place awards worldwide; toured to France, Poland, Switzerland, Finland, Israel, Germany, Hungary, Italy, Estonia and China; Repertoire at the Mariinsky Theatre includes Cherevik (Sorochintsy Fair), Bomelius (The Maid of Pskov), Cardinal Lorenzo Montanelli (The Gadfly in concert), Bass (Orango), Frol Baev (Into the Storm in concert), Maestro Spinelloccio (Gianni Schicchi), Cockneys, Professor Higgins' Butler (My Fair Lady), Second Philistine (Samson et Dalila). Other repertoire includes Varlaam, Pimen (Boris Godunov), Old Gypsy (Aleko), Prince Gremin (Eugene Onegin), Chub (Christmas Eve), the Viking Merchant (Sadko) and King René (Iolanta).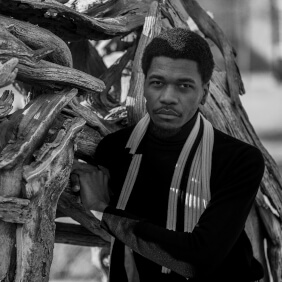 Dr. Mikhail Johnson, Jamaica/USA
Affiliation: Composer and Pianist; Owner of a publishing label "Johno Muzik Publications", Jamaica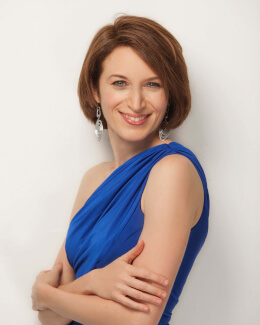 Professor Dr. Tatiana R. Mann, USA
Affiliation: Assistant Professor of Practice in Keyboard Studies at Texas Tech University, TX, USA; Artistic Director of "New Deal Concert Series", Little Rock, USA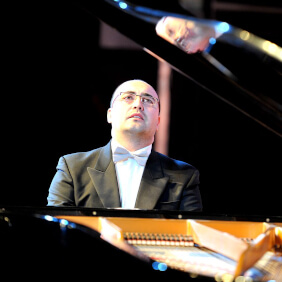 Professor Giuseppe Devastato, Spain
Affiliation: Professor of Piano, Composition, and Chamber Music at Madrid Academy of Musical Arts, Spain, and Accademia Musicale Europea in Naples, Italy; Official Krause Piano Artist and President of World Piano Teachers Association, Spain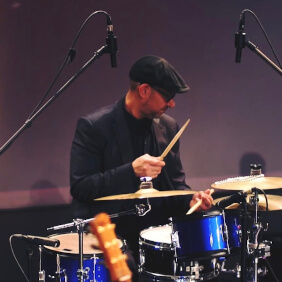 Affiliation: Percussions and Jazz Performer, Pedagogue, Lubbock, TX, USA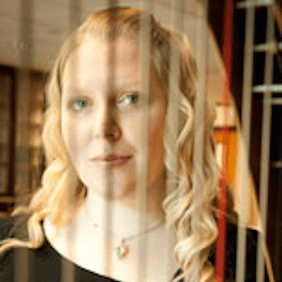 Affiliation: Harp Studies and Music Theory Faculty at Texas Tech University School of Music; President of the West Texas Harp Society, Lubbock, TX, USA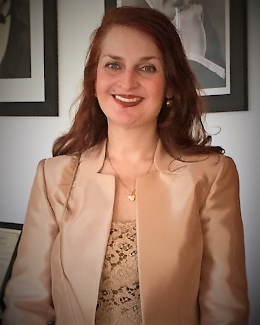 Affiliation: Pianist, Founder and executive director of Masters Institute of Music; Best Teacher 2019 of Crescendo International Competition; Best Teacher 2015 of AADGT, New Jersey, USA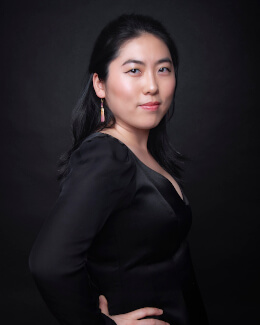 Professor Dr. Meiling Jin, USA
Affiliation: Founder of Taichi and Piano Study; Visiting Professor at Guangxi Arts Institute, Nanning, China; Former Piano faculty at Lubbock Christian University, TX, USA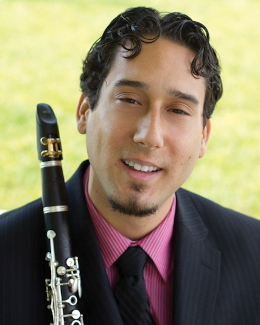 Affiliation: Concert Clarinetist and Pedagogue; Artist of the Toronto Symphony Orchestra and the Toronto Concert Orchestra; founding member of the Blythwood Winds woodwind quintet, Toronto, Canada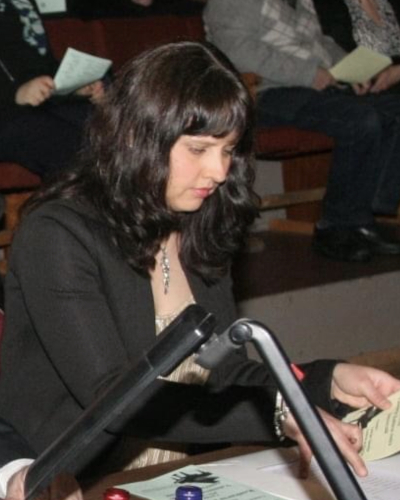 Professor Jekaterina Rostovtseva, Estonia
Affiliation: Piano Faculty at Estonian Academy of Music and Theatre (EAMT), Tallinn Music High School for gifted children, and Tallinn Old Town Music School, Tallinn, Estonia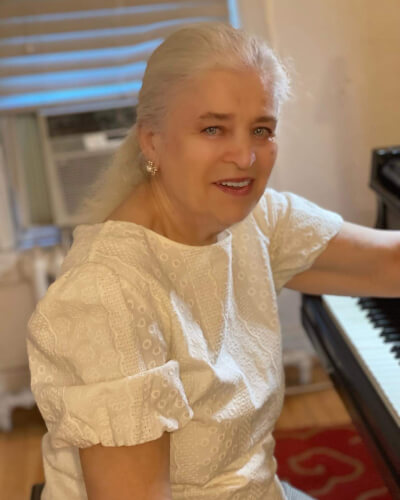 Professor Emeritus Nina Filatova, USA
Affiliation: Professor Emeritus of Piano Performance and Pedagogy Studies at Voronezh State Academy of Arts. In 1945 professor Filatova shared the First Prize in the All-Union Piano Competition with Sviatoslav Richter, a legendary Russian pianist; throughout professor Filatova's performing career, she has given numerous solo recitals. Professor Filatova's solo venues include accompanist performances and television appearances. In 1998 she became an Honored Artist of Russia, an honor bestowed by former Russian President Boris Yeltsin.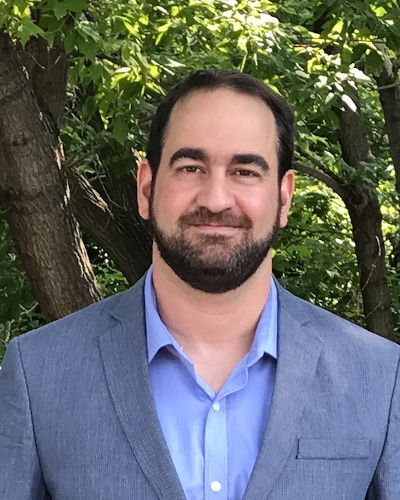 Professor Dr. Michalis Andronikou, Canada
Affiliation: Professor of Composition at Ambrose University, Calgary, AB, Canada; Composer of the Canadian Music Centre; Member of several organizations such as Canadian League of Composers, Greek Composers Union, and Center of Cypriot Composers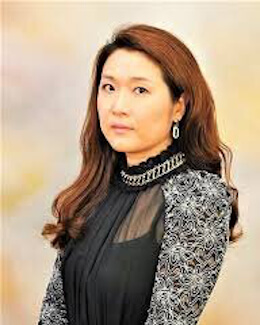 Professor Dr. Sun Yong Hwang, USA
Affiliation: Professor of Piano Studies at the University of Texas Permian Basin, Odessa, Texas, USA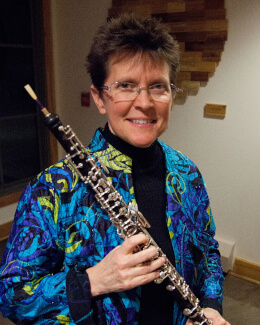 Professor Dr. Ashley Barret, USA
Affiliation: Professor of Oboe Studies in College of Visual and Performing Arts at University of North Carolina Greensboro; Performing Artist and Clinician of Buffet Group USA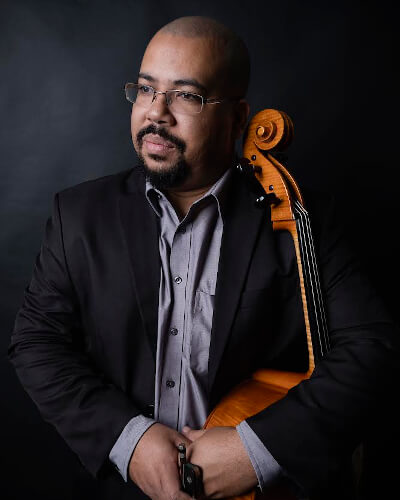 Affiliation: Cello and Double Bass Faculty and Orchestra Conductor at Texas A&M University; Faculty of the Strings departments at Abilene Christian University and Hardin-Simmons University; Cellist at Lubbock Symphony Orchestra and Amarillo Symphony, TX, USA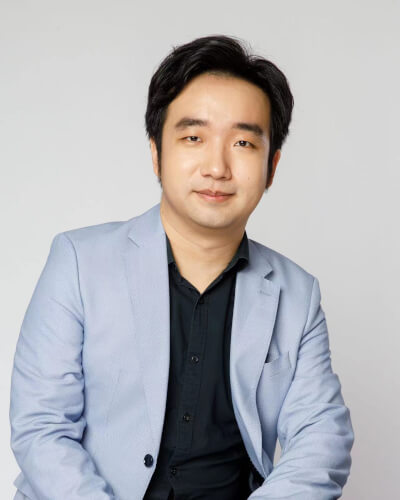 Affiliation: Music Faculty at the Composition and Conducting Department of Shanghai Conservatory of Music; The first composer signed to the Central Conservatory of Music Press; One of China's most distinguished young artistic figures, recipient of numerous competition awards and honours, including Seattle Symphony's Celebrate Asia Composition Competition, Donne in Musica International Composition Competition, Don Vincenzo Vitti International Composition Competition, Golden Key International Composition Competition, IBLA Music Competition, Golden Bell Awards, Wenhua Awards, etc. Bochan Li has received commissions from most of China's premiere musical institutions and his works are frequently performed all over the world.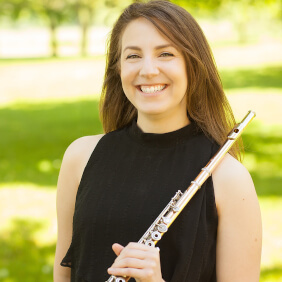 Affiliation: Artist of the Toronto Concert Orchestra and the Guelph Symphony; Founder of the Niagara Flute School, ON, Canada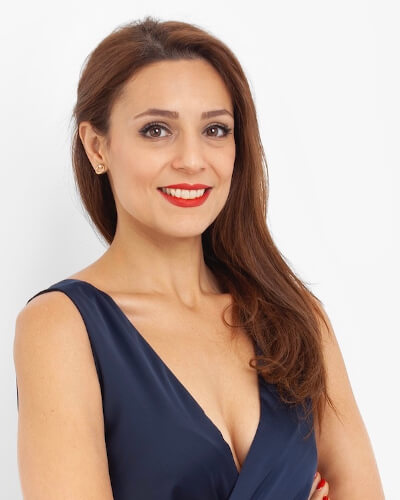 Honey Rouhani, United Kingdom
Affiliation: Soprano and Opera Singer; Founder and Director of a music education and performance company Miele Canto, London, United Kingdom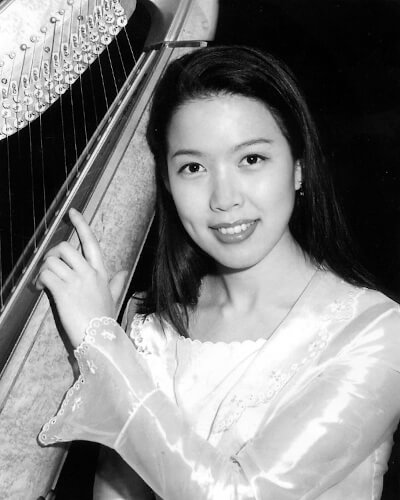 Affiliation: Concert Harpist; Harp and Piano Faculty at the Department of Performing Arts at University of Massachusetts Boston; Artist at TTF Entertainment Company in China; Winner of multiple competitions' awards, USA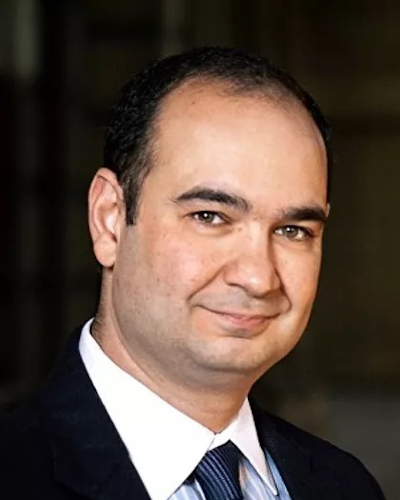 Professor Neysun Rouhani, United Kingdom
Affiliation: Head of Education at Miele Canto, a music education and performance company, London, United Kingdom; Concert Pianist, performed with a number of orchestras such as Pazardjik Symphony Orchestra, Docklands Sinfonia, Sofia Philharmonic Orchestra, Sofia Soloists Chamber Orchestra and the Graz Chamber Orchestra and at the Oxford Piano Festival, UK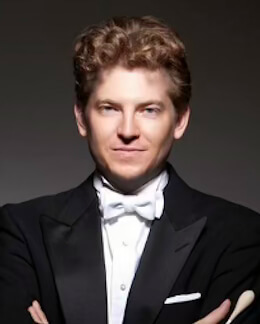 Affiliation: Director of Orchestral Studies and Professor of Practice at Texas Tech University, Lubbock, TX, USA; Guest Conductor at Lincoln Center's Avery Fischer Hall and London's Barbican Center; Founder of Arkansas's first collaborative arts festival - Acansa; Conductor for performances with the Cleveland Orchestra, Berlin Philharmonic, Vienna Philharmonic, Royal Concertgebouw Orchestra, l'Orchestre Philharmonique de Radio France, Royal Scottish National Orchestra, Sofia Philharmonic, Busan Philharmonic, National Radio Orchestra of Romania, Voronezh Philharmonic, and other in Europe, USA, and Asia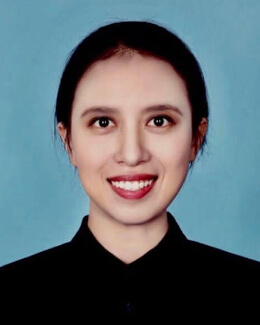 Professor Dr. Xin Wang, China
Affiliation: Assistant Professor of Piano and Piano Pedagogy at Zhengzhou University School of Music, China
Affiliation: Jazz Vocalist; Producer, KTTZ-FM, Texas Tech Public Media, Lubbock, Texas, USA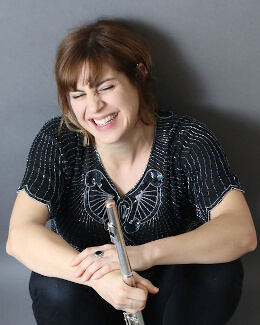 Affiliation: Concert Flautist and Pedagogue; Principal Flute at London Symphonia, Toronto Canada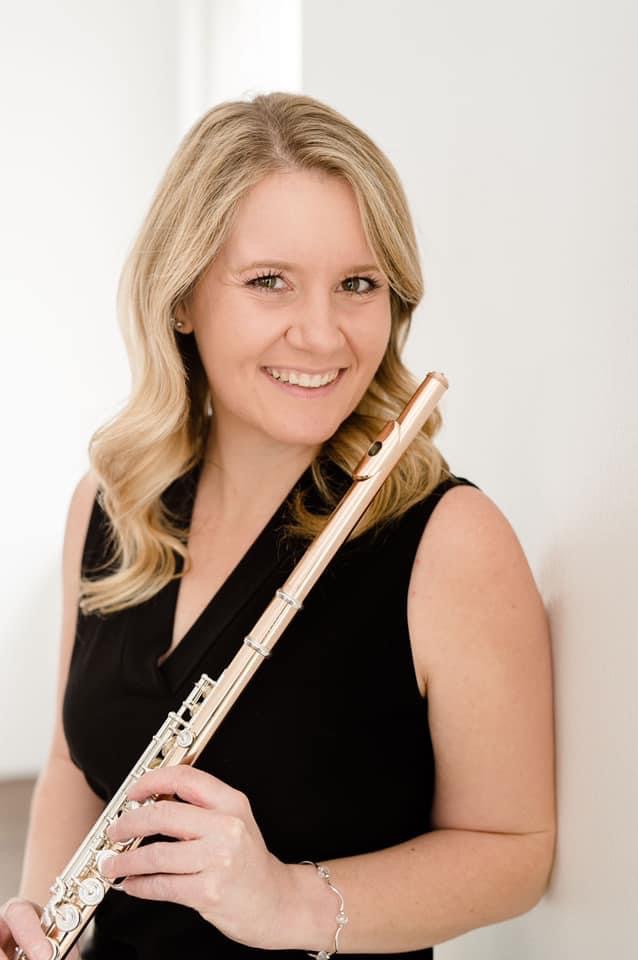 Affiliation: Assistant Professor of Woodwinds Studies in the Lamar D. Fain College of Fine Arts at Midwestern State University, TX, USA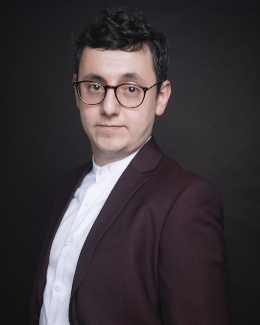 Dr. Jorge Ramos, USA/China
Affiliation: Pianist, Guest Lecturer/Professor at Guangxi Arts University, Guangxi, China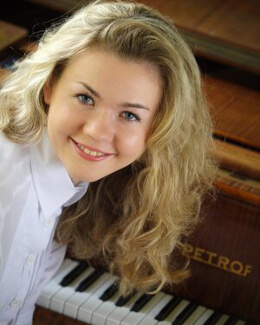 Professor Maria Skorobogatova, Canada
Affiliation: Professor of Piano and Organ Studies at State Music and Pedagogical Institute named after M.M. Ippolitov-Ivanov, Moscow, Russia
Affiliation: Pianist and Pedagogue; Founder of Piano Studio in Newcastle; Committee Chair of the EMTA Scholarship Competition; Member of National and Washington State Music Teachers Association, Newcastle, WA, USA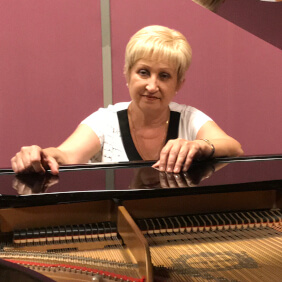 Affiliation: Concert Pianist, Soloist of Ashkelon Chamber Orchestra; Piano Faculty at Modus Music School, Ashkelon, Israel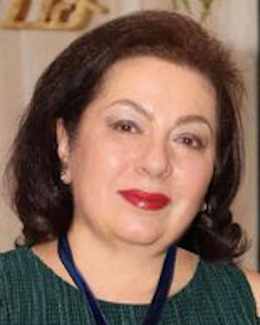 Karine Harutyunyan, Armenia
Affiliation: Pianist and Honoured Pedagogue of the Republic of Armenia; Piano Faculty at Yerevan Specialized Music School named after Alexander Spendiaryan; Methodist of the Fund for Cultural Assistance to Musical Schools of Armenia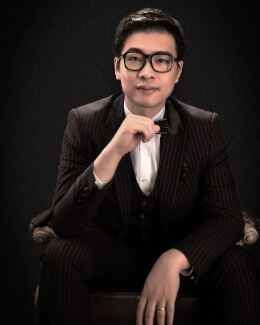 Professor Xu Dongliang, China
Affiliation: Professor of Percussion instruments at China Conservatory of Music; Director of International Percussion Education Association (IPEA), China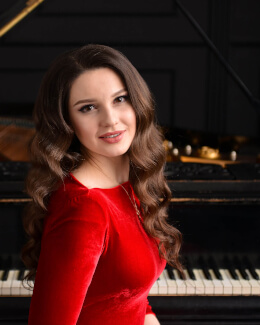 Affiliation: Founder and CEO of "Grand Event Projects" Music Agency, Moscow, Russia; Concert Pianist and Music Manager, Vienna, Austria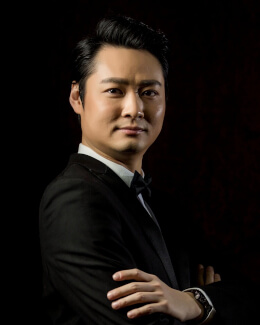 Professor Dr. Kevin Zhao, China
Affiliation: Visiting Professor of Piano at the Music Performance Department of the Preschool Education College, HN, China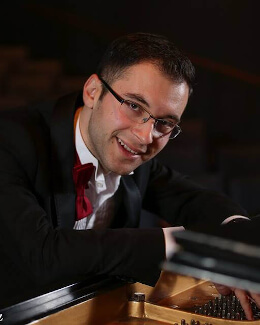 Affiliation: Piano faculty at Wisconsin Conservatory of Music, Milwaukee, Wisconsin, USA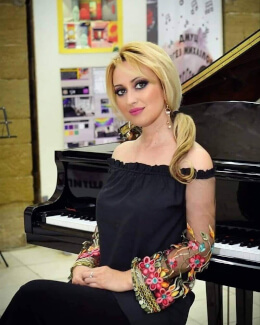 Marija Maksimova, Macedonia
Affiliation: Piano faculty at National Music Educational Centre named after Sergej Mihajlov, Macedonia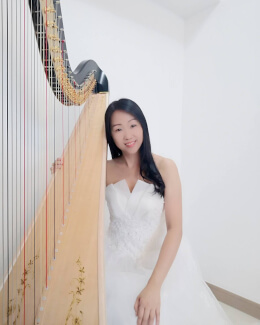 Affiliation: Concert Harpist and Honoured Pedagogue of Harp Studies; Founder of Hong Kong Creative Association, Mentoring in Motion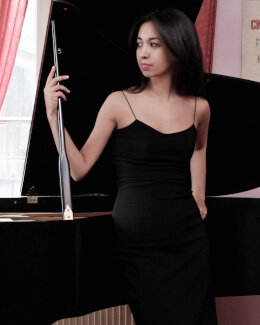 Lola Smolokowski, Switzerland
Affiliation: Founder of "HomeOrchestra", CEO of Smolokowski Music Management, Canton of Zoug, Switzerland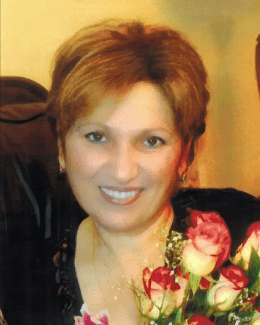 Affiliation: Distinguished Pedagogue and Pianist; Founder of Royal Music Academy, Buffalo, NY, USA; Author of Helping Beginner Teachers; Member of Piano Teachers of Western New York; Adjudicator of multiple international music competitions, NY, USA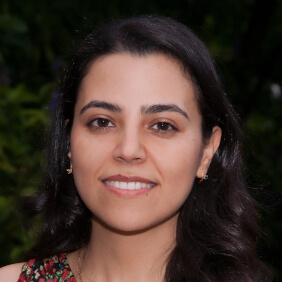 Dr. Laura Lennis, Colombia
Affiliation: Concert Pianist and Pedagogue; Fulbright Scholar, Medellín, Colombia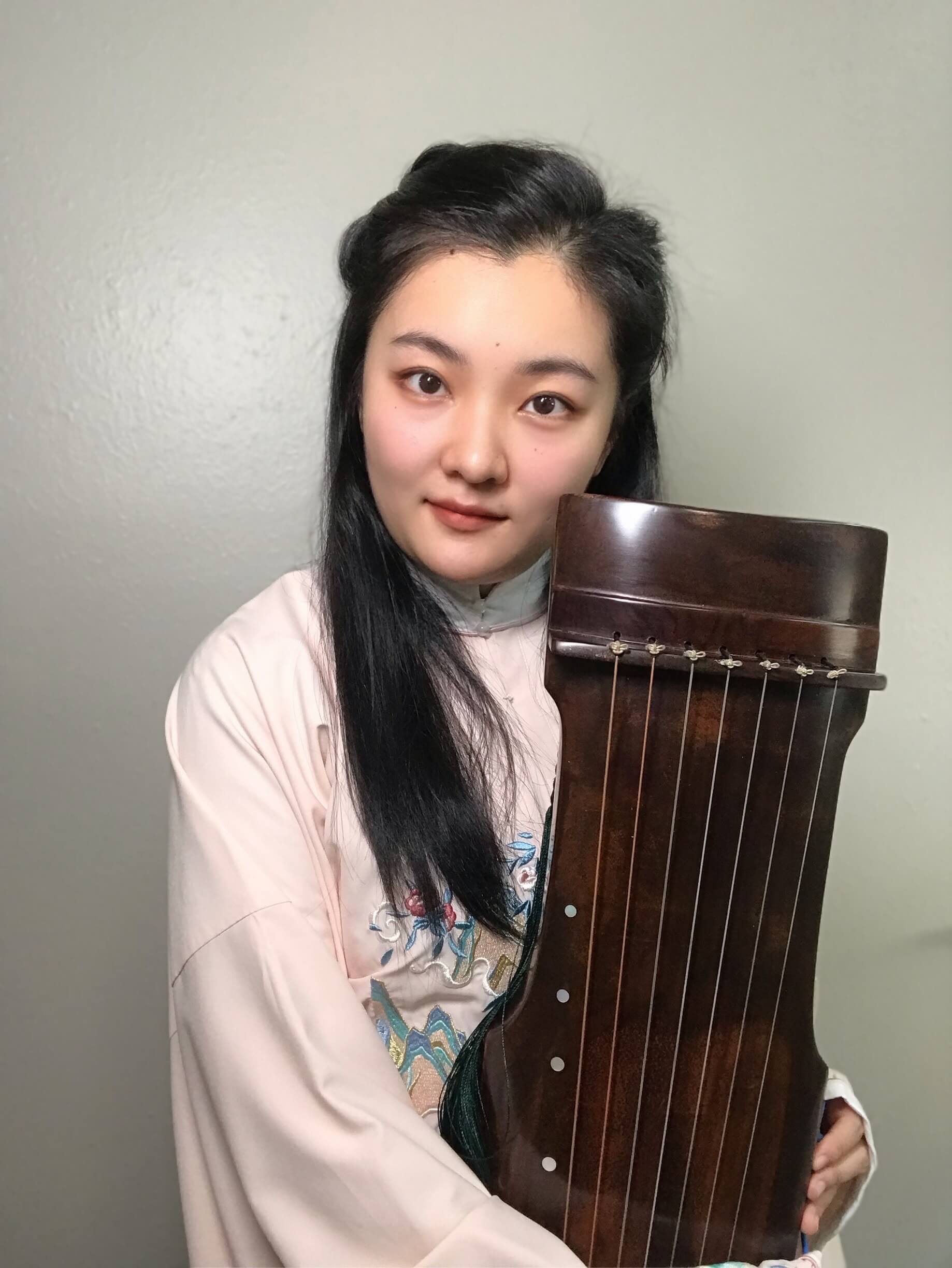 Affiliation: Guqin Concert Performer; Chinese Music Culture Ambassador at the Asian Pacific Association; Chair of the Public Relations at Texas A&M University Scholar Association; Recipient of multiple awards in teaching and performance on Guqin instrument, TX, USA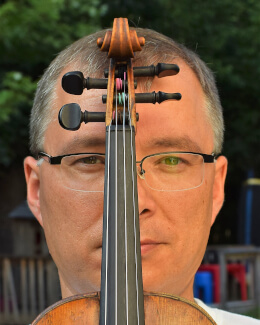 Affiliation: Violin Faculty at the String Instruments Department of Chatham Hall, Chatham, VA, USA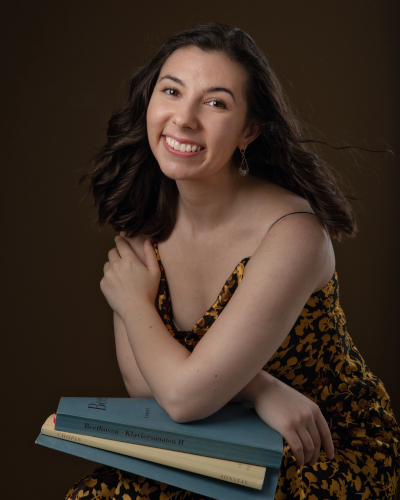 Affiliation: Pianist and Pedagogue; Piano Faculty at the University of Toronto; Founder of Nicole Agostino Piano Studio in Toronto, Canada; Royal Conservatory of Music Certified Teacher; adjudicator of multiple international music competitions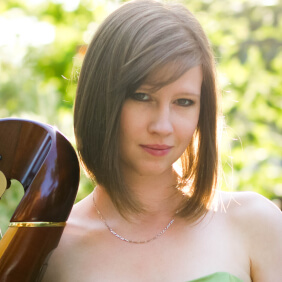 Affiliation: Concert Harpist and Pedagogue; Founding Member of Harp Duo: Duo Novus; Social Media Creator: @harpistkt, ON, Canada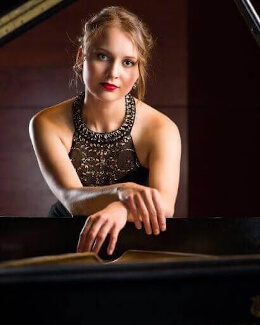 Dr. Elena Nezhdanova, USA
Affiliation: Piano faculty at Cary School of Music and UNCSA Community Music School, North Carolina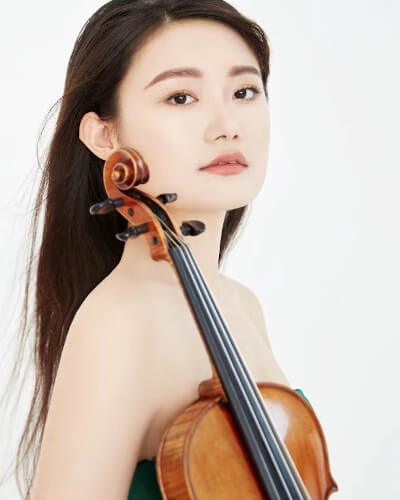 Professor Chenjun Fan, China
Affiliation: Concert Violinist, Violin Faculty of String and Brass Instruments Department at Zhejiang Conservatory of Music, China; performed with Frankfurt Radio Orchestra, Giessener Philharmoniker, Shanxi Symphony Orchestra; invited musician at Grave music festival in France and Frankische Musiktage in Germany; recipient of DAAD Prize from German government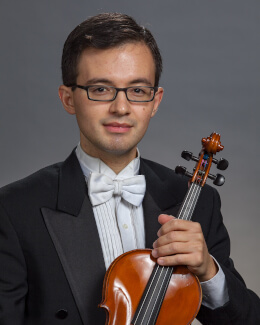 Affiliation: Violin faculty at Opus Ithaca School of Music; Violinist at Harrisburg Symphony Orchestra and York Symphony Orchestra, Ithaca, USA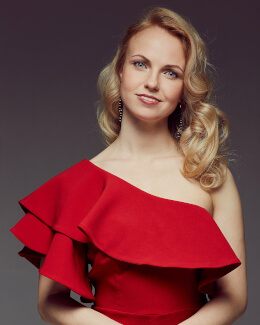 Affiliation: Pulsar Music Artist; Soloist and Actress of Musical Theatre Zazerkalie, Saint Petersburg, Russia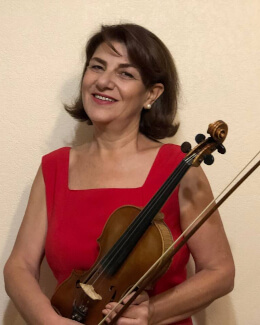 Affiliation: Violinist and Pedagogue; Head of the String Instruments Department at Yerevan Specialized Music School named after Alexander Spendiaryan; Former Artist of Chamber Orchestra, Yerevan, Armenia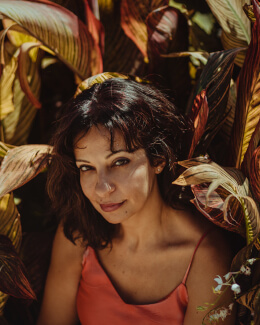 Professor Cristina Cavalli, Italy
Affiliation: Concert Pianist, Piano Professor at Musical Arts Madrid, Spain; Founder of @AdLibitum Music Project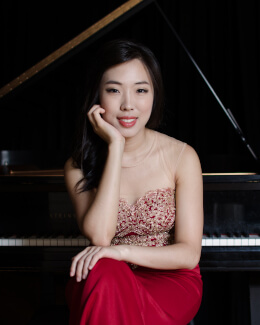 Affiliation: Pianist and Pedagogue; Founder of Sherry Kim Piano Studio; Artistic Director of The Piano League's Piano Star International Competition, New York, NY, USA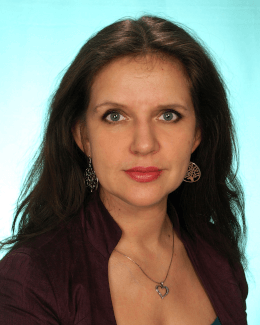 Professor Irina Bortnikova
Affiliation: Violin Faculty at the String Department of Voronezh College of Music for gifted children; Director of the string ensemble, Voronezh, Russia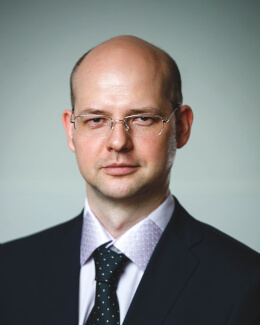 Professor Vladimir Naumenko
Affiliation: Choral Director; Vice President and Professor of Choral Studies Department at State Music and Pedagogical Institute named after M.M. Ippolitov-Ivanov, Moscow, Russia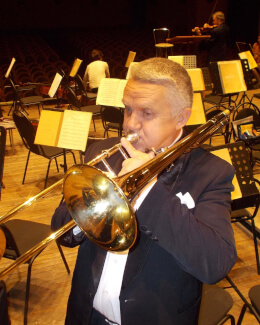 Professor Sergei Skorobogatov
Affiliation: Head of Woodwind and Brass Department at Voronezh Musical College; Professor of Trombone at Voronezh State Academy of Arts; Artist of Voronezh State Opera and Ballet Theatre, Voronezh, Russia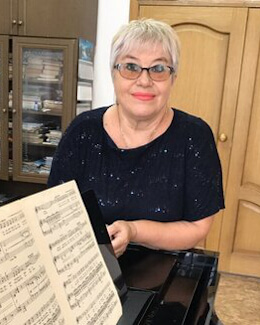 Professor Maria Agibalova
Affiliation: Professor of Chamber Ensemble and Collaborative Piano at Voronezh State Academy of Arts, Voronezh, Russia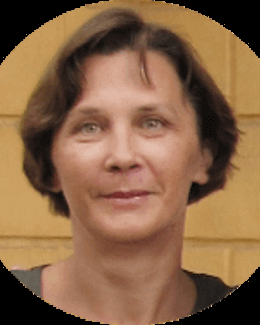 Professor Svetlana Pilchena
Affiliation: Head of the String Department of the Moscow children's music school named after Anatoly Alexandrov, Moscow, Russia; Vice President of International Music Project Gilels-Kogan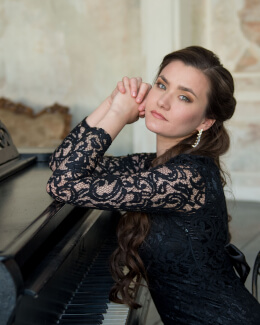 Professor Valentina Yablonskaya
Affiliation: Assistant Professor of Piano Studies at Belgorod State Institute of Arts and Culture; Artist of Belgorod State Philharmonic Orchestra, Belgorod, Russia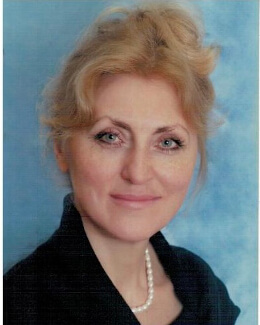 Professor Tatyana Timoshenko
Affiliation: Violin Faculty at the String Department of Voronezh College of Music for gifted children; Head of the Voronezh Group of violinists and cellists, Voronezh, Russia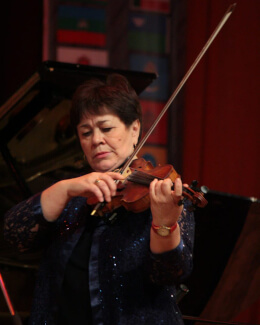 Professor Lubov Skorobogatova
Affiliation: Violin faculty at the String Instruments Department of the Voronezh music school; Director of the strings ensemble Caprise, Voronezh, Russia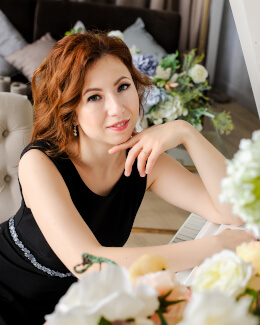 Affiliation: Concert Pianist; Professor of Piano Studies at Voronezh State Academy of Arts, Voronezh, Russia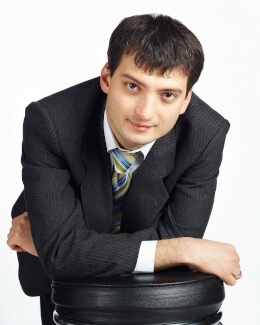 Affiliation: Artist and Head of the Clarinet Division of Voronezh State Philharmonic Orchestra; Co-Founder of "Voronezh Woodwind, Brass, and Percussion Society", Voronezh, Russia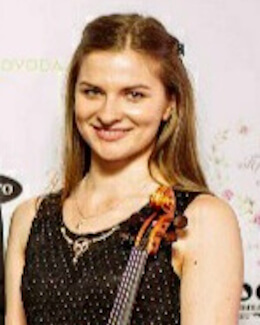 Affiliation: Artist of Opera and Ballet Theatre; Artist of Voronezh Symphony Youth Orchestra, Voronezh, Russia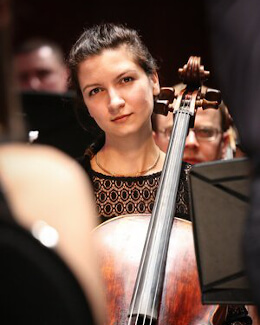 Affiliation: Artist of Maly Theatre in Moscow; Visiting artist at Moscow State Symphony Orchestra, Moscow, Russia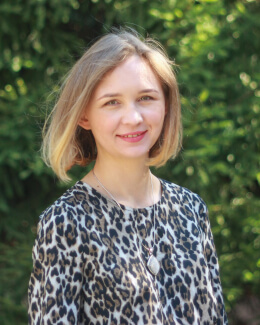 Affiliation: Voice Faculty and Choral Director of the Music School named after G.V. Sviridov; Head of "Vivo", "Rassvet", and "Academic Choral Singing" choires, Balashikha, Russia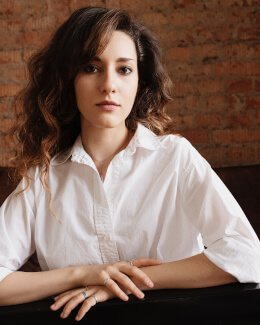 Affiliation: Concert Harpist; Principal harp at Moscow State Symphony Orchestra; Artist of Pyotr Fomenko Workshop Theatre, Moscow, Russia; Visiting harpist at Nordic Pulse Ensemble directed by Kristian Jarvi, State Opera of Tatarstan, and National Symphony Orchestra of The Republic of Bashkortostan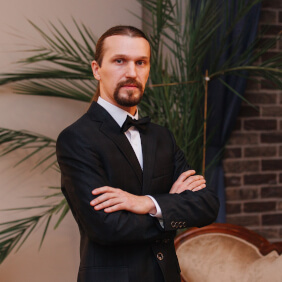 Affiliation: Concert Pianist, Artist of Voronezh Philharmonic Orchestra, Voronezh, Russia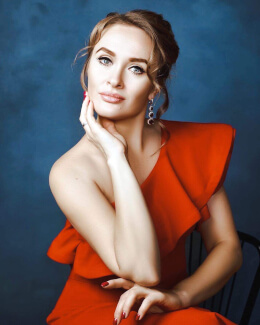 Affiliation: Soloist of Voronezh Philharmonic Orchestra, Voronezh, Russia